Pura is Latin for the word pure. From the beginning to now, our mission is to bring clean scents into your home for your enjoyment. At Pura, we believe in using sustainable ingredients while giving you the best and easiest scenting experience available. For this process, we meet with top fragrance experts and scientists to ensure we are using safe ingredients for you and your family. Learn more about what clean means to us.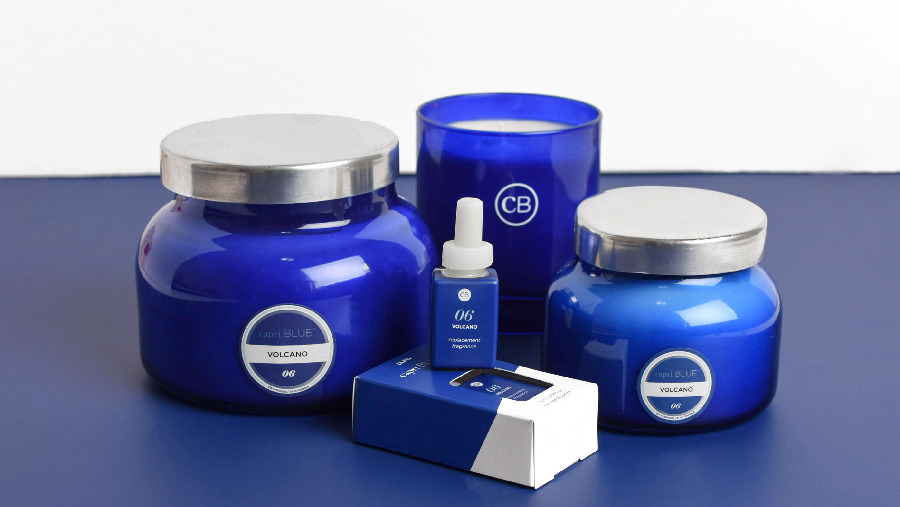 At Pura, clean fragrance refers to our thoughtfully formulated fine fragrances that avoid ingredients known to cause potential harm to health or the environment. All of our fragrances are carefully designed to never include harsh chemicals.

The International Fragrance Association (IFRA), was founded in 1973 to represent the interests and become the voice of the fragrance industry worldwide. It promotes the safety and benefits of the fragrance industry's products through stakeholder dialogue on a global basis.


"Our goal remains to make the difference - in every sense: to create fragrances that bring joy, emotion and color to people's lives; to support prosperity through jobs and scientific advances; and to act responsibility - protecting consumers through our Code of Practice and IFRA Standards, and our respect for our shared environment." https://ifrafragrance.org/


The IFRA code of practice is the global fragrance industry's commitment to promoting the safe use of fragrance for everyone's enjoyment. The IFRA standards are reviewed by the IFRA scientific Committee, with decisions made by the Expert Panel in a detailed and complex process. These regulations are constantly reviewed and amended based on scientific developments and the needs of the industry.

Pura always complies with and upholds IFRA regulatory and safety guidelines.

Pura loves pets! We never test on animals and make sure no cruelty is used at any point in our process. Treating everyone and everything with respect and kindness is a top Pura priority.

We intake too many things throughout the day that our bodies don't like. All fragrances are vegan and gluten-free to ensure you're not breathing in allergens that may cause you irritation or uneasiness.

Pura likes things pure, so we don't use any genetically modified ingredients. All scents come straight from the source from places all over the world, and they stay natural to give you the freshest and cleanest smells.

Pura wants to have a positive impact on the planet that is home, so we use ingredients that are sustainably sourced. All ingredients are harvested at the right times to ensure healthy growth and supportable life.


An irritating chemical that affects the throat, skin, eyes, and respiratory tract. This compound can also irritate your stomach to cause nausea and vomiting, or headaches.
BHT (Butylated Hydroxytoluene)
Known for affecting your lung function and blood coagulation. Often used as a preservative, BHT can cause liver, thyroid, and kidney problems.

Dichlorobenzene (1,4-DCB)
Causes nose and throat irritation, which leads to coughing and wheezing. This can also cause dizziness, swelling and aches of the head and eyes, and lead to an upset stomach.

Irritating to your breathing tract, affecting the throat, mouth, and lungs. An alcohol that causes nausea and headaches.

Can lead to watery eyes and burning eyes, nose, and throat. Studies link formaldehyde to Lung Cancer, coughing and difficulty breathing, and skin irritation.

Affects your stomach to cause pain and nausea, and also known to impair brain function to cause drowsiness and dizziness.

Preservatives that disrupt hormones and affect birth outcomes. These can increase cancer risk and skin irritation.

Known as plasticizers, phthalates affect hormone levels. They also cause damage to your liver, kidneys, lungs, and reproductive systems.

Is tied to causing seizures, vertigo, and nausea. This also irritates and causes rashes or itching and swelling to the face, tongue, and throat, and makes it difficult to take in air.

A chemical linked to depression, fatigue, and headaches. Also known to cause loss of hearing and concentration issues and damage to the nose, liver, and respiratory system. Studies show Styrene is linked to cancer.


We're cautious of our ingredient selection and use only the best.

Breakthrough formulas that are designed and tested thoroughly.

We provide information around what's in our products and why.
For our fragrances, we always strive to use beneficial botanicals that are natural or naturally-derived first. Sometimes we use synthetic materials—only when they meet our safety standards and provide a benefit that's not effectively delivered by natural alternatives. These synthetic materials are obtained through raw material partners who are very carefully vetted.