Natural is better, so only the freshest of plants, herbs, and fruits are used directly in Pura scents. We never use harmful chemicals or harsh ingredients.
---

The ingredients used in Pura scents are from all over the world, taken straight from the source. Pura strives to give more than take, which is why we grow and extract in areas where we can have a positive social impact.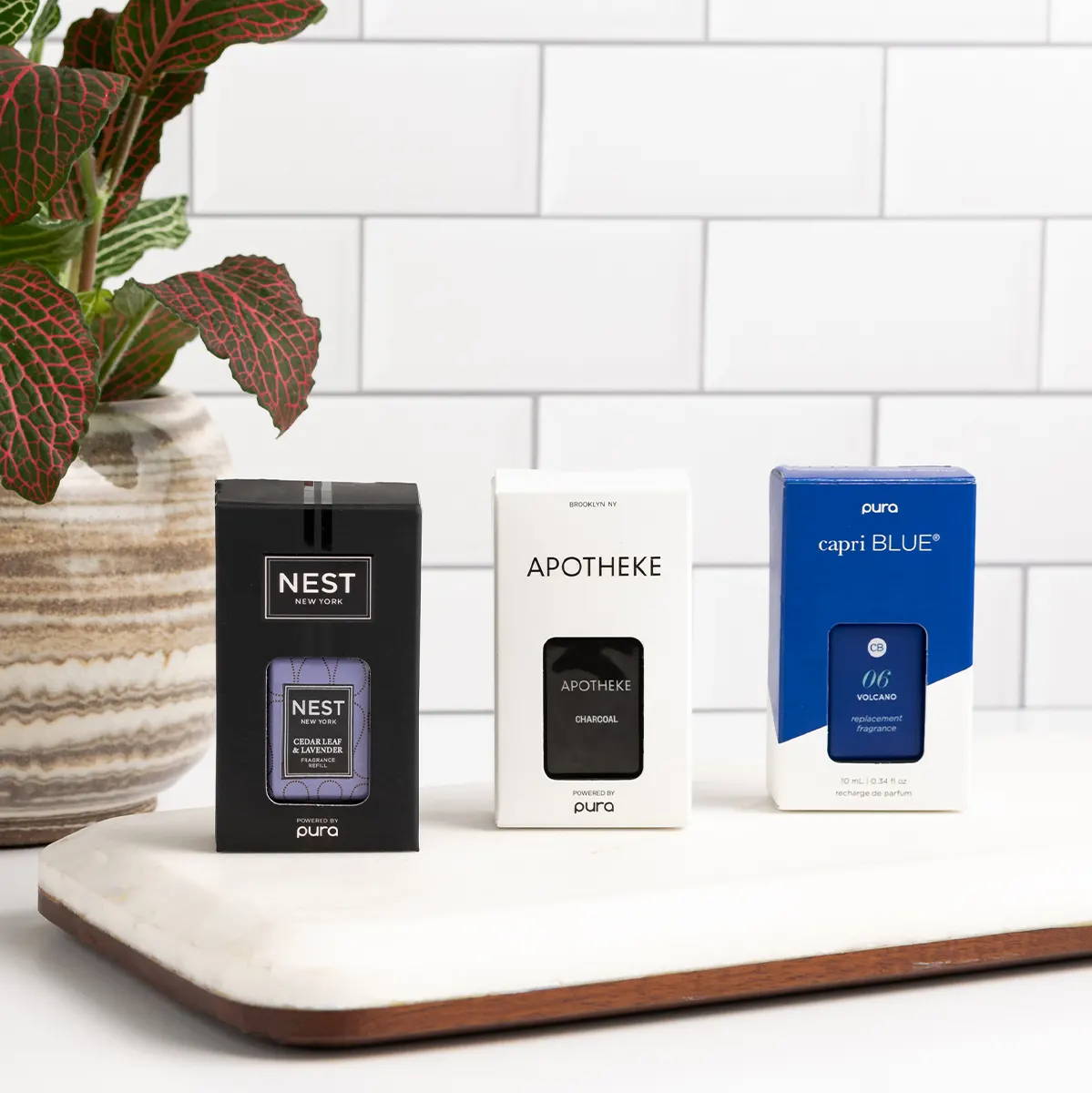 Crafted by world-class perfumers and fragrance experts, Pura scents are of the highest quality made just for you. Designer-grade fragrances and brands you love are yours with the click of a button.
---

Pura makes scents for everyone—kids, pets, and sensitive noses included. Each scent is tested by fragrance reviewers and scientists to ensure that the you can all smell safely.
Pura is partnering with premium fragrance brands such as NEST Fragrances, Capri Blue, and many more! In order for a brand to join the partner marketplace, they have to comply by Pura's strict, clean fragrance standards.

Over 14,000 5 star reviews
---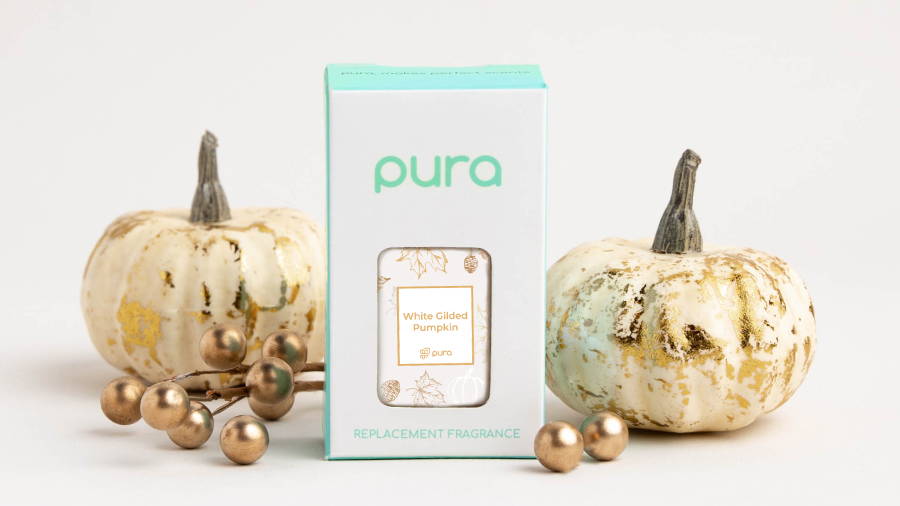 You're busy and stressed, you don't need another thing to remember. Create your own custom schedules to get fresh scents when you want without having to remember to turn anything on. Because what else in your life is that easy?

We make sure that Pura fragrances are safe and healthy for you and those you love. All scents are non-GMO, gluten free, vegan, and cruelty free so the bad things stay out and you just get great smells.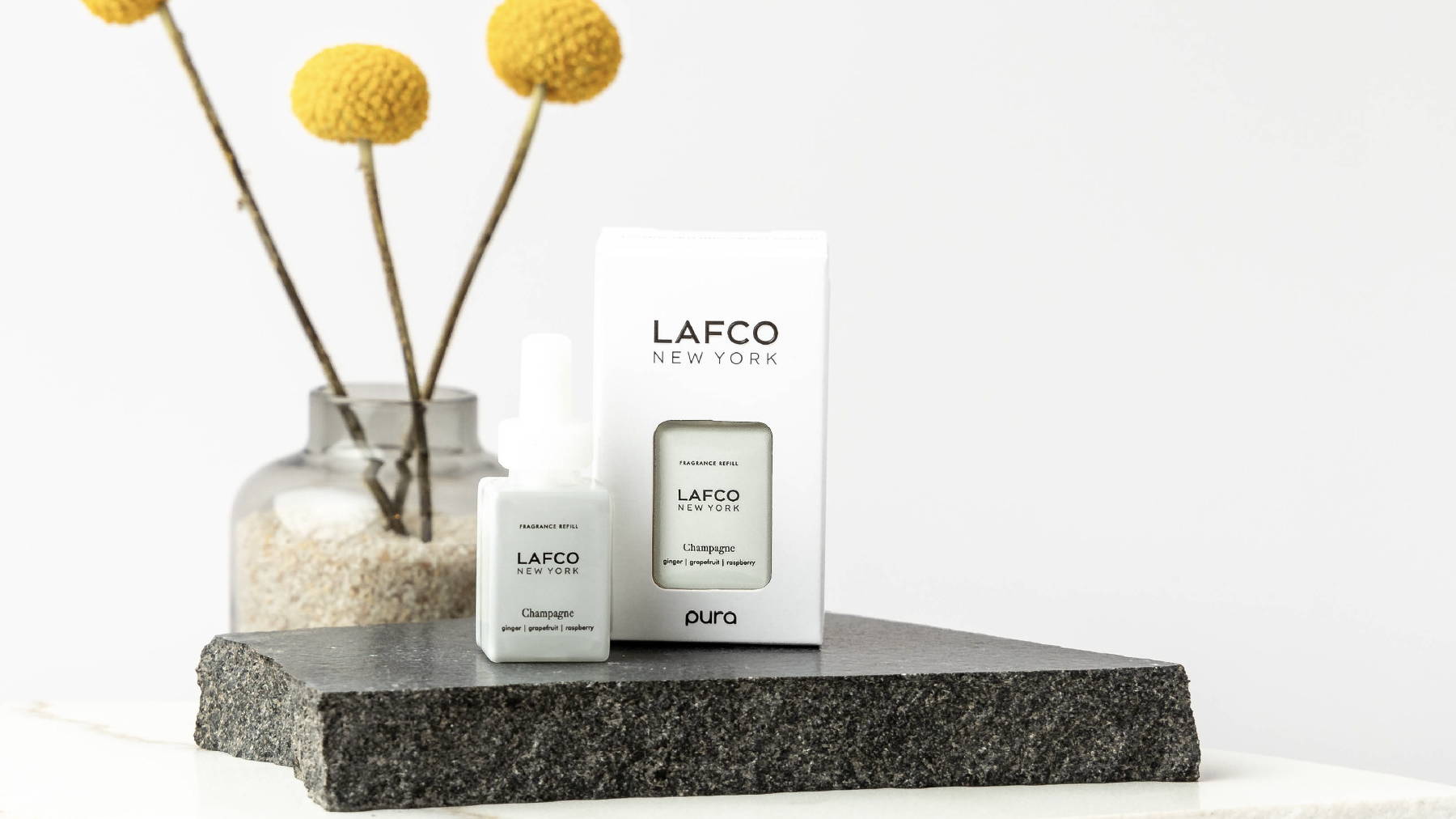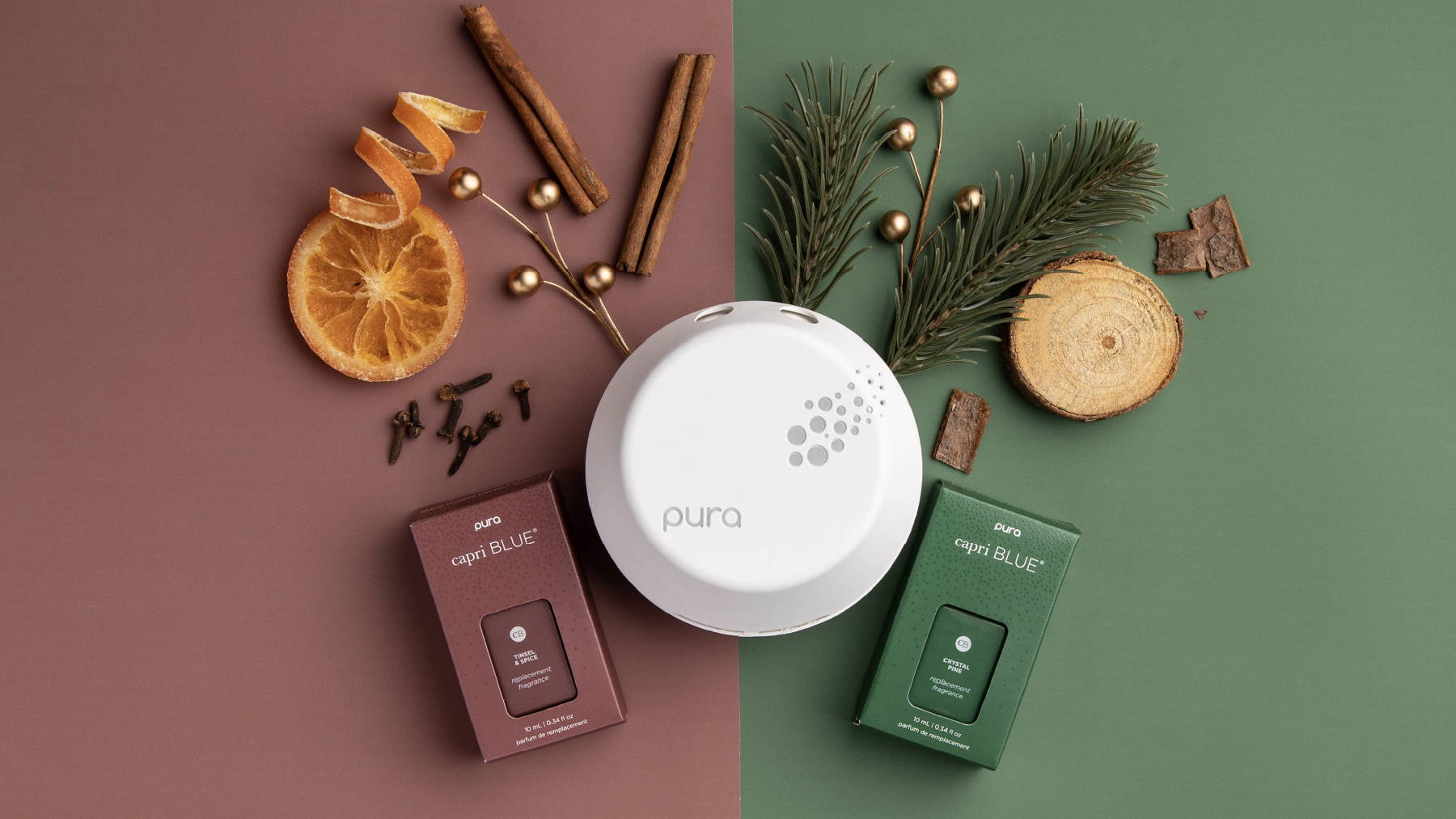 We work hard with our partner brands to bring you your favorite scents that you already know and love. If for any reason, you don't love a scent that you've chosen, we'll replace it for free.