Premium Fragrance & Smart Technology

Capri BLUE Volcano, NEST Grapefruit & many more in an innovative, sleek device.

We naturally derive scents from plants, herbs, and fruits to translate these beloved best selling fragrances.
---

The ingredients are sourced from around the world, with a strong focus on growing ingredients in regions where we can have a social impact.

Each scent is carefully crafted by world class perfumers to provide beautiful, fine fragrance for your home.
---

Each recipe is reviewed and tested by our fragrance house's perfumers and scientists to ensure that everything we offer is safe around kids and pets.
Pura has partnered with premium fragrance brands, such as Capri Blue, NEST, Apotheke & many more! In order for a brand to join the partner marketplace, they have to comply by Pura's strict, clean fragrance standards.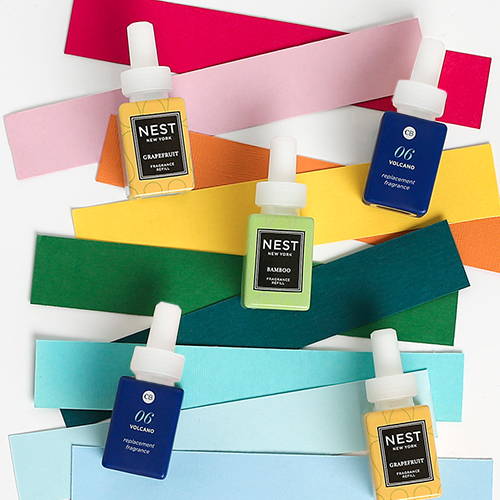 An Innovative Scent Experience
---
Scheduling
Custom scheduling allows your device to compliment your lifestyle & save your fragrance.
Scent Intensity
Optimize the aroma of your home with an intensity slider that allows your Pura to dispense up to 1,000 sqft.
Swap Scents
Each device holds 2 fragrances, but Pura only runs one at a time for up to 700 hrs of fragrance.
---

If you ever don't love a scent, we will replace it for free!